At this time today, about twenty of the DigEM members should have been sitting down to lunch at Spaghetti Works in downtown Omaha, Nebraska.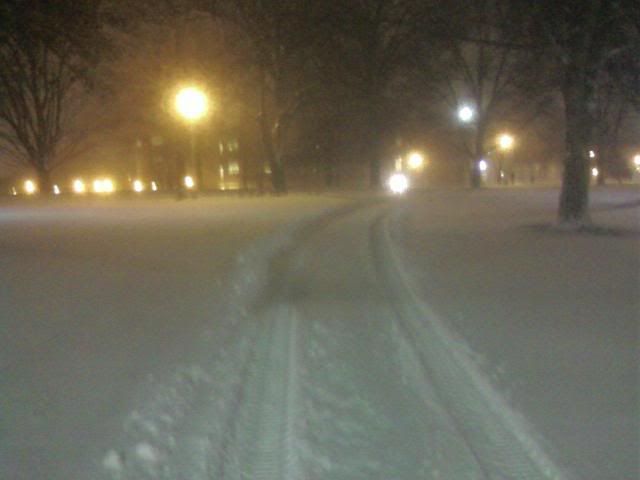 DigEM had a trip planned to Omaha, Nebraska to visit two big names in the industry: Gallup Corporation and Bozell Marketing Company. Here, they have the opportunity to network with professionals and get a first hand look at possible future occupations. The trip is free for paid members of DigEM and only $15 for non-members. Thanks to help from fundraising and funding from Student Senate, the trip includes a quick breakfast on the way and a nice lunch to split up the day. Unfortunately, another snow storm blew into Northwest Missouri starting yesterday at noon and ruined the plans for the trip. Already dangerous highway roads are no fun with snow and ice!
The group trip has become an annual tradition for DigEM, varying between surrounding big cities like Kansas City, Omaha, and Des Moines. To continue this tradition, the trip will be rescheduled for March or early April. To stay up to date, keep an eye on this blog or email the club.